INTEREL continues to push the technology envelope with the release of the EOS thermostat, proving that the company is dedicated to developing hospitality-specific products for hospitality-specific challenges.
This modest and visually appealing device packs a powerful punch and includes not just the basics of what hotels need for standard energy management, but the tools to significantly improve the guest experience.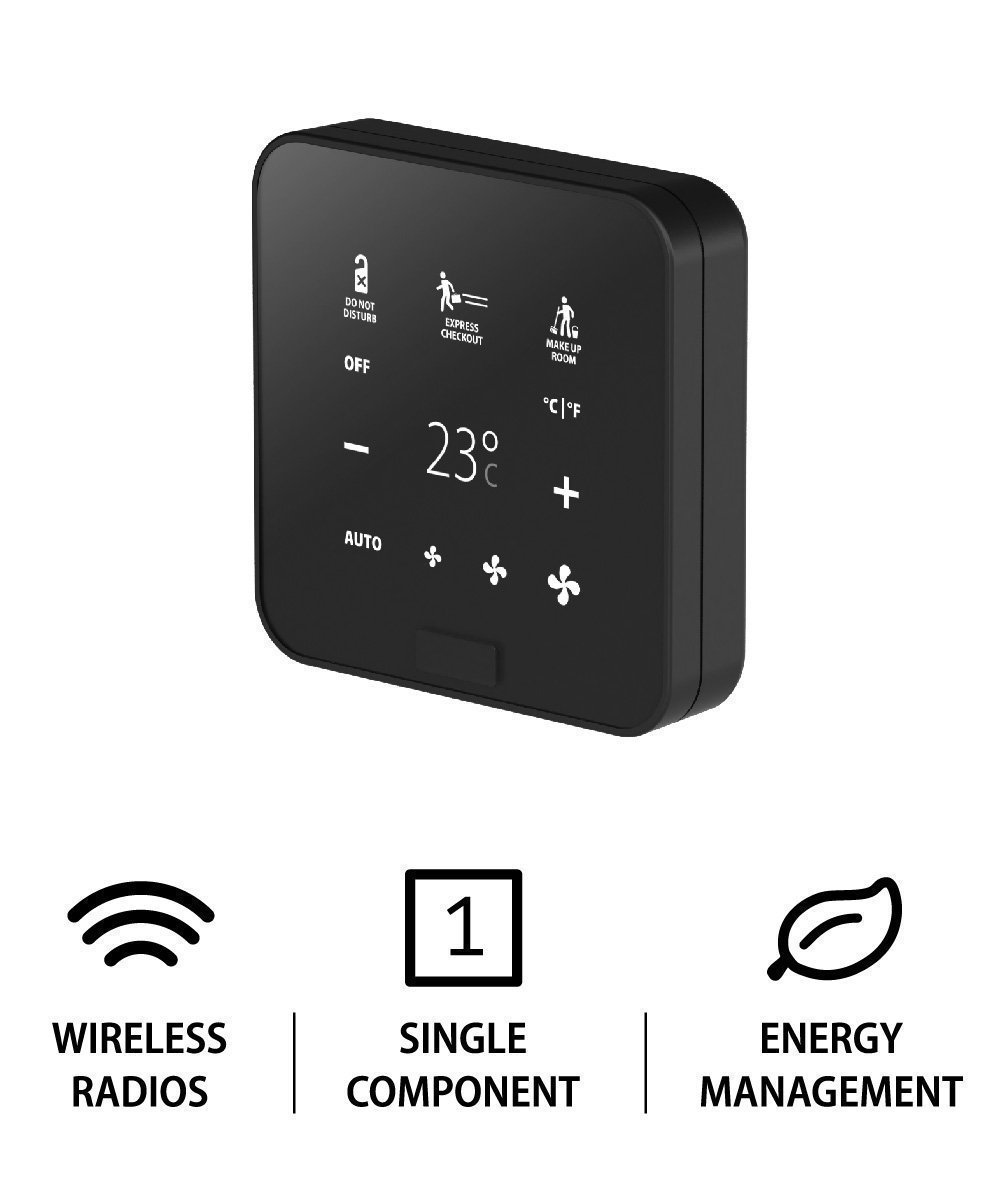 The EOS thermostat takes a groundbreaking approach to energy and guest-room management. It is the answer to seamless retrofits as it minimizes installation efforts. INTEREL's EOS thermostat solves today's most common energy-management problems while unlocking the potential for almost unlimited in-room connectivity.
The EOS thermostat offers a luxury upgrade without the five-star price.
"The EOS thermostat offers a luxury upgrade without the five-star price."
EOS is the first hospitality device to incorporate WiFi networking, ZigBee and multiple Bluetooth radios for device connectivity, HVAC control, and HVAC / lighting occupancy-based energy management in a single-component solution.
With a robust combination of technologies, EOS delivers flexibility for connecting with other in-room and on-property devices, creating an upgrade path for future feature add-ons. Designed to solve common energy management (EMS) challenges, EOS is competitively priced and scales from a low-cost, basic EMS offering to advanced guest-room control and room automation.
EOS also introduces a groundbreaking approach to occupancy detection with an innovative fusion sensor that goes far beyond industry standard Passive Infrared (PIR) motion sensing. The INTEREL fusion sensor provides increased accuracy by correlating information from multiple built-in sensors with its patent pending algorithms, allowing hotels to manage energy consumption more precisely and less expensively.